eBay Cash Back
Did you know you can get cash back on your eBay purchases in two different ways and use both of them together to effectively double your cash back?
You can get 1% cash back on eBay purchases by joining a free cash back website. You simply start your shopping at this website.  Each time you want to shop online (including eBay), just log in to your account on the cash back website first, then click their link to eBay.  Then simply shop as you normally would on the eBay website.  You will earn 1% cash back on your winning bids and buy it now purchases.  There are a few exclusions for certain categories, like Bullion, eBay motors, and heavy equipment in the industrial section, but other than that you can get cash back  on all your other purchases.  If you do a lot of eBay shopping this can really add up. The cash back is added to your account, and after 90 days you can cash it out by Paypal or check, whichever is your preference. The reason you have to wait 90 days is that they want to make sure you didn't buy the item, collect the cash back, and then return the item.
Once your cash back is "available" (after the 90 day "pending" period), you can request the cash back anytime during the month, and then it is paid out to you on the 1st of the following month. If you have available cash back towards the end of the month, they will send you an email reminding you to log in to your account and request your cash back (via Paypal or check).
I have been getting cash back paid out to me nearly every month since 2009! I love their program. It's completely free to join, and they actually will start your account off with a free $5 cash back sign up bonus!
If you have more questions about how this cash back website works, you can read through their Frequently Asked Questions page here.
2. eBay Cash Back Mastercard
Use the eBay Cash Back Mastercard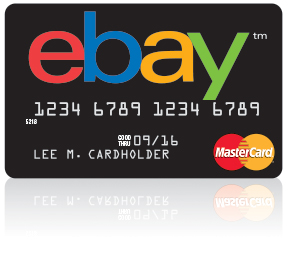 The eBay Mastercard gives you points for purchases which can be redeemed for cash back in to your Paypal account. You get more points for eBay purchases.
By combining these two methods you can get cash back from both places on a single eBay purchase.  For anyone who shops on eBay a lot, whether for business or personal, getting cash back on your purchases is a nice way to boost your income.  If you are already spending the money anyway, you might as well get some of it back!
For people who routinely by inventory for their business on eBay, this can be a great way to increase your bottom line.  Even if you are an employee who uses company funds to make ebay purchases (and therefore wouldn't be able to use the eBay Mastercard), you still could use the cash back website and get cash back paid to your personal account just for doing your job!  How great is that?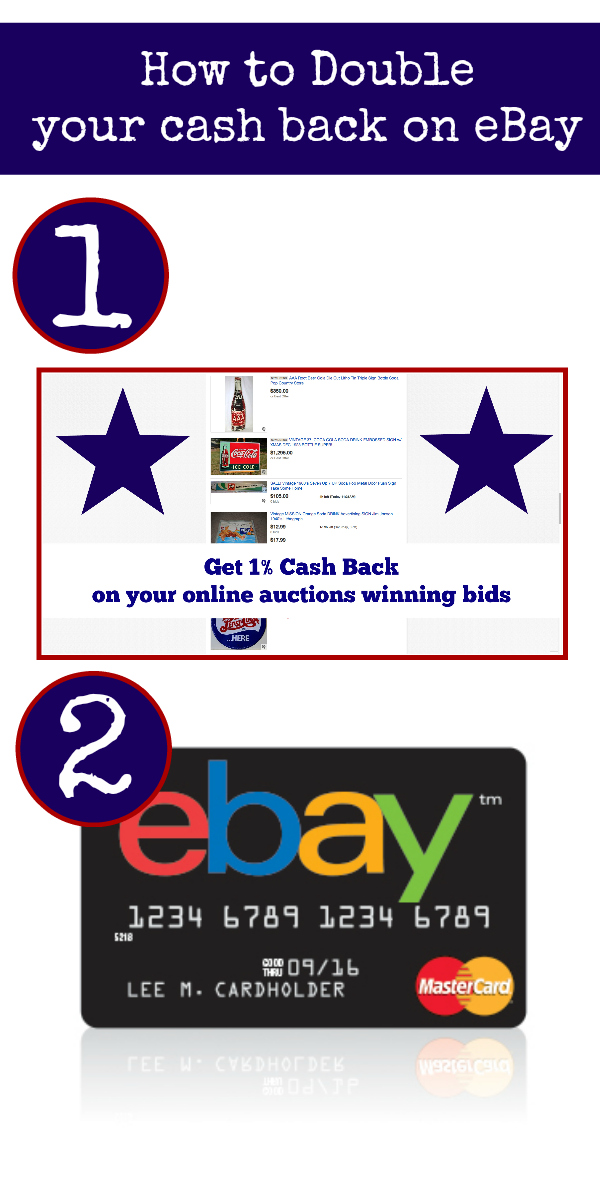 Affiliate Disclosure: This website earns revenue by recommending products and services offered by other businesses. This is at no cost to you. Some links on this website may be affiliate links for eBay, Amazon, Zazzle, and other online retailers. Any revenue received goes towards to cost of maintaining this website. All opinions are of the owner of this website.