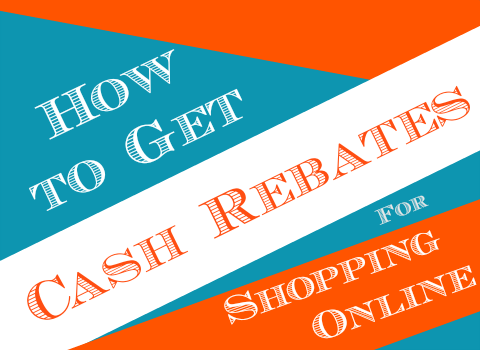 How to get Cash Rebates when you shop online
Every time you shop online for clothes, office supplies, shoes, equipment, or buy anything online (including eBay purchases), you should always use a cash back website that will give you a portion of your total purchase back in the form of a cash back rebate.
My favorite cash back site is Mr Rebates.  They have a huge selection of stores that participate in their program, and they also offer thousands of coupon codes and special deals.
How do Cash Back Websites Work?
If you will be buying something online, simply go to the Mr Rebates website first, log in to your account (free to join), and then type in the name of the store you will be shopping at.  Mr Rebates will show you coupon codes to that store, and will also track your purchase and award you a cash back percentage of your total.  Some stores pay up to 30% cash back, but most often you will receive between 3-5% cash back.  Just click the store name, and you will be taken to the merchant to shop as usual.  Mr Rebates will add the cash back rebate to your account within a few days.  It's that simple.
The cash back will be "pending" in your account for 90 days, to make sure you didn't return the item.  Once the 90 days is up, it will be "available", at which time you can request it to be paid out to you via Paypal or check.
Using a cash back website does not cost you anything.  The rebates are paid to you from Mr Rebates through advertising fees they receive from the stores as rewards for sending shoppers to them.
If you buy anything online, you should be collecting this free money!  Even if you order things online for your office job or small business, sign in to your personal Mr Rebates account first, and make some money on things you do for your job anyway!  It's a win win for everyone.