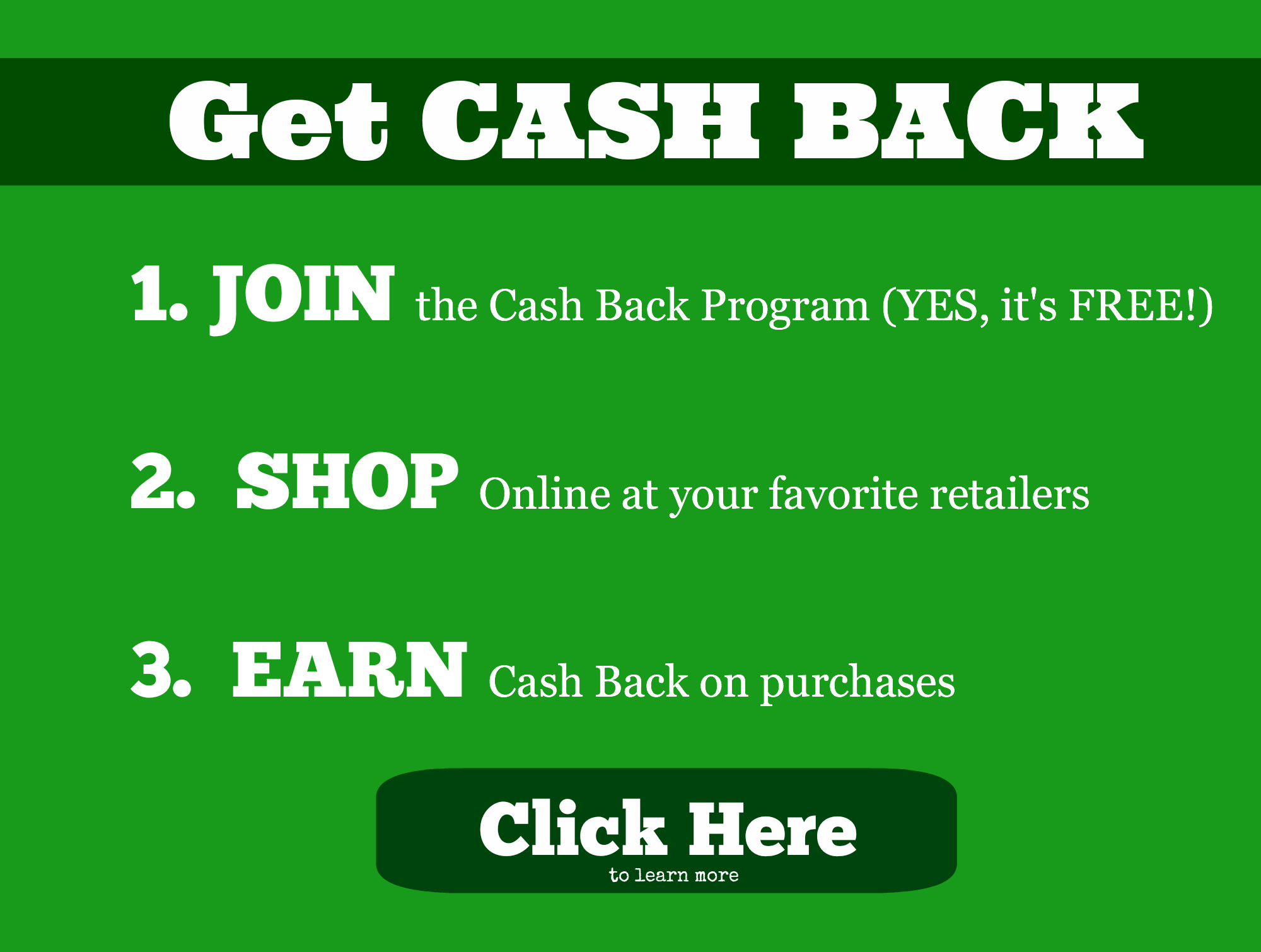 Welcome to Cash-Back-Websites.com where I will be sharing all kinds of cash back rebates, coupon codes, and promo codes for online shopping at thousands of stores. If you see a deal you like, just click the link to see the coupon code or promotion details. You will also be able to get cash back rebates for your online shopping, in addition to being able to use available coupon codes on your online shopping order.
The cash back rebates are paid to you through whichever cash back program is offering the deal. I feature deals from Mr Rebates and Ebates. All the cash back program are FREE to join, and both Mr Rebates and Ebates will even start your account off with $5 in cash back as a sign up bonus. (This sign up bonus is valid after your first cash back purchase of $25 or more). If you have never used a cash back program before, WELCOME to getting cash back on all your online shopping! Never pay full price again!
Here are three of my favorite cash back websites to join.  I recommend that you join them all, because each website will offer different deals on different days.  And the cash back percentages vary between the websites.  For example, one day, your favorite store might be at 3% cash back on Ebates, but be at 6% cash back on Mr Rebates.  You want to shop through the one that if offering you the highest cash back on THAT DAY and at the store you will be shopping at.
Mr Rebates is my personal FAVORITE!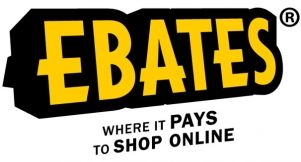 How do Cash Back Websites work?
Here's a great video explaining how cash back websites work…

Simply join the cash back programs (for free), using the links above.  Then, whenever you need to buy something online, simply log in to your cash back account and use the search to find the store you want to shop at.  It will tell you the cash back rebate offered and also list coupon codes for that retailer.  I usually always check Mr Rebates and Ebates to see which one is offering the best deal at that store.  Also, some retailers may only work with one of the cash back programs, but not all of them, so it helps to check them all to see what type of rebate they are offering for your favorite stores.
Then you simply follow the link provided by Ebates or Mr Rebates to go to the retailer's store.  They will automatically track your purchase amount and credit the cash back to your Ebates or Mr Rebates account.  Your cash back will be listed as "pending" for 60-90 days, to make sure you didn't return the item.  Then your cash back will be "eligible" to be paid out to you.   You can be paid either by check or by Paypal.
Ebates will pay out your cash back automatically once every quarter, as long as you have at least $5.01 in eligible cash back earned.  They will pay it to you either by check or Paypal, depending on what you told them to do in your payment setting in your account.  The dates that Ebates pays are
May 15th   (for purchases January 1st – March 31st)
August 15th   (for purchases April 1st – June 30th)
November 15th   (for purchases July 1st – September 30th)
February 15th   (for purchases October 1st – December 31st)
Mr Rebates pays cash back out MONTHLY, after a 60 day pending period, to make sure you didn't return the item.  The minimum eligible cash back must be at least $10 before you can get paid.  However, you MUST REQUEST your cash back, by logging into your account and using the "Request Check" or "Request Paypal" link.  Personally, I request my cash back every month on the last day of the month.  It is then paid out on the 1st of the month following when you requested it.  For example, if you have $50 in eligible cash back, you can request it on May 28th, and it will be paid out on June 1st.  If you requested it on May 3rd, it will still be paid out on June 1st.
BigCrumbs pays out monthly by Paypal, when your eligible cash back is at least $1.00.  They hold your cash back for 60 days before paying it out, so purchases in January are eligible to be paid out in March.  They have the lowest minimum and also one of the shortest "pending" periods, making it really easy to get your cash back.